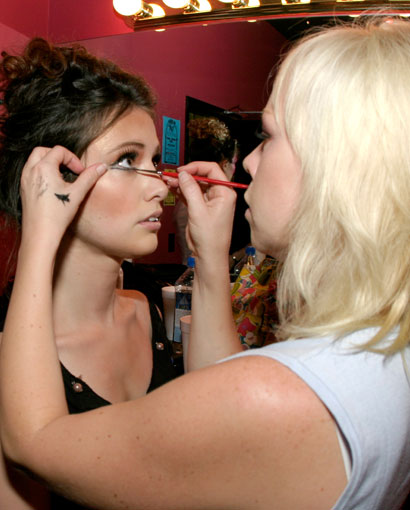 Meet Kristina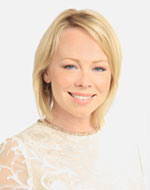 KRISTINA DUFF is an internationally recognized makeup artist, working with clients as varied as American Idol's David Cook and Sheryl Crow, to the Office's Angela Kinsey and Will.I.Am. Known for her bubbly personality and attention to detail, Kristina's impressive resume' includes The EMMY's, America's Got Talent, Conan O'Brien, SYTYCD and CNN. A recognized expert in AIRBRUSH technique, she also currently holds the title of West Coast Trainer for
TEMTPU
airbrush cosmetics.
Highly skilled in all areas of makeup, including hi-def, runway, print, red-carpet, body make-up, tattoos and special FX, Kristina is also a talented hairstylist. She is capable of fabulously smooth blow-outs to even adding extensions - saving clients valuable time. Her intuitive eye and background in skincare allows her to create flawless skin, while her calming nature and energy assure clients step out of her chair feeling their best.
Originally from South Florida, Kristina got her start as an aesthetician at A Better Cut, then went to work with premiere cosmetic dermatologist Dr. Kenneth R. Beer at the Palm Beach Esthetic Center. She later traveled the globe as an artist and educator, appearing on television shows worldwide. From creating avant-garde runway shows in Japan to wowing industry professionals in Las Vegas, Kristina finally landed in Hollywood in 2002. She attended the Westmore Academy of Cosmetic Arts of Film and Television, and immediately started landing celebrity clients.
With the dream and determination to change the world through make-up, Kristina recently co-founded AttaGirl, Inc. - a charitable foundation to bring the beauty out of women who need it most; survivors of domestic abuse, and women transitioning out of prison. It is through helping these women and giving back to her community that Kristina finds her own inspiration. Please read more about AttaGirl, Inc.
Kristina Duff is a confident and caring team player who goes above and beyond to make sure clients are not just happy, but wowed beyond expectation. She has the skills and experience to run entire departments, while still maintaining focus on the individual. Publicists praise the natural glow she elicits on their celebrity's for red carpet events, while her clients rave about how she always makes them feel beautiful inside and out!